Address:
B-dul. Lacu Roșu 3km
Gheorgheni 535500
Jud. Harghita
Romania

Mobil: +4 0748-116.713
E-mail: office[arond]7virag.ro
Contact person:
Zsuzsánna Sipos (Zsuzsi)

Websites:
GPS coordinates:
46°43'42.00" N, 25°38'20.00" E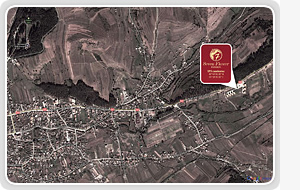 How to get there?
The main traffic route of the settlement (Gheorgheni) is the 12 National Road (DN12), which connects the town with Miercurea Ciuc (62 km) and Toplita (42 km). From the direction Praid (65 km) the town is reachable on the 13B National Road (DN 13B) through the Bucin-pass (1287 m altitude). Driving from Odorheiu Secuiesc (65 km) one can come towards Gheorgheni both on the 138 County Road (DJ138) through the Liban-pass or through Praid. In the direction of the Red-lake (Lacu Rosu) one can travel on the 12C National Road (DN 12C) road. This lake is at a distance of 26 km from the town centre. It is unique in Europe, came into being as a result of a landslide, and in it there are pine tree stumps sticking out from the water. Our guesthouse can be approached from this road, leaving the town and turning right at the 3.rd kilometer.